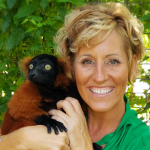 Dr. Jenifer Chatfield is the Staff Veterinarian at 4J Conservation Center, an instructor for FEMA/DHS's agroterrorism courses, National Disaster Medicine System Team Member, and coordinates a county health department's plan for a bioterrorism response. She graduated with a Doctor of Veterinary Medicine degree from Texas A&M University's College of Veterinary Medicine. Immediately following graduation, she worked as the Associate Veterinarian at the San Antonio Zoo as well as a part-time/relief associate at the Animal Emergency Room in San Antonio, Texas. Dr. Chatfield has pursued both emergency medicine and zoo medicine throughout her career. She has owned two emergency clinics, in Florida and Texas, and has been the Senior Veterinarian in a zoological park. Additionally, Dr. Chatfield was the veterinarian supervising the biomedical research program at the University of Texas at Brownsville for four years. She has completed fieldwork in Madagascar and South America and continues to explore new areas of medicine as an Associate Editor for the Journal of Zoo and Wildlife Medicine.
Dr. Chatfield was the Florida Department of Health's zoonotic and vector-borne disease program veterinary and agricultural liaison for several years and continues to be heavily involved in public health efforts through veterinary medicine as a Medical Reserve Corps member, Associate Editor of the international "One Health Newsletter," and recently developed the "Veterinary Support to Zoological Animals in a Disaster" for the National Disaster Medical System's National Veterinary Response Team training curriculum and was recently promoted to the position of Regional Leader for the program.
Dr. Chatfield currently serves as the Chair of the Florida Veterinary Medical Association's (FVMA) Public Health Committee and Co-Chair of the FVMA's Disaster Response Committee. She was also an original founder of the Pasco Hernando Veterinary Medical Association (PHVMA) and has served as the PHVMA's President since 2008. Recently, Dr. Chatfield was selected as a Future Leader by the AVMA and was the recipient of a Gold Star award from the Florida Veterinary Medical Association. Dr. Chatfield has published many peer-reviewed articles on varied topics including pharmacokinetics, clinical medicine, and infectious disease.
---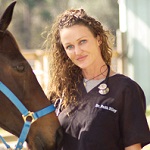 Dr. Faith Riley is a graduate from the University of Tennessee and owner of Farm & Field Veterinary Service, which offers large animal ambulatory care and small animal relief service to other practices. Dr. Riley is originally from Chicago, Il., but spent her youth in Florida where she graduated from Admiral Farragut Academy in St. Petersburg. Her first career as a medical illustrator and various life events caused her to live and travel throughout rural areas of the midwest and western United States, where livestock and animals are integral parts of nearly everyone's daily lives.
Her calling to veterinary medicine came while she was pulling a calf on the frozen plains of North Dakota and no vets were available to assist; it was at this time she decided to dedicate her life to serving rural or underprivileged areas, and enabling people to help their animals live happy, healthy, and productive lives.
---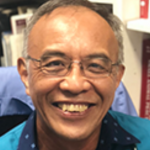 Dr. Diman T. Felipe, DVM is Tampa-based veterinarian at GentleCare Pet Hospital.
GentleCare Pet Hospital exists to help our clients take care of their pets and to make their lives better and happier throughout. Every client deserves our best efforts to share knowledge to improve the condition and to extend the quality of life of their pets in order to support and nurture their relationship.
---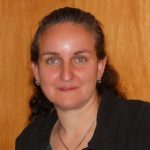 Dr. Mara Ricci is a small-animal veterinarian and owner of New Tampa Animal Hospital in Lutz.  Prior to opening her own hospital, Dr Ricci practiced at two multi-doctor Pasco county veterinary hospitals for 12 years.  Dr. Ricci's veterinary interests include  companion animal preventive medicine, soft-tissue and orthopedic surgery, and caprine pet and herd medicine.  Following graduation from Land O'Lakes High School, Dr. Ricci attended University of South Florida in Tampa, and earned her veterinary doctorate from the University of Florida.  Dr. Ricci resides in Wesley Chapel with her husband and their home-schooled daughter.   In her free time, she enjoys spending time with her family and their dairy goat herd, silversmithing, undertaking new creative challenges, and reading.
---

Dr. Scott M. Dieter was raised in Northampton, PA. He served his country in the United States Navy as a hospital corpsman. He received his Bachelor of Science Degree in Biology from Penn State University and his Veterinary Medical Degree from Louisiana State University. Dr. Dieter has been practicing veterinary medicine for over 19 years. Aside from companion animal medicine, his interests include orthopedic and soft tissue surgery. His pet family includes a French Bulldog named Dozer and two Boston Terriers named Bodhi and Petey. He likes to spend his off time with his wife, AnneMarie, and their three puppies. He also enjoys playing golf and watching football and hockey. Dr. Dieter currently practices at New Tampa Animal Hospital in Lutz, Florida.