In 2008, a handful of veterinarians got together and decided that organized veterinary medicine was lacking in the Pasco and Hernando county areas.  It seemed as though each practice was an island!  These friends then organized a couple of continuing education meetings to assess local interest in forming a local association.  Following these "test" meetings, the PHVMA was founded in 2008 to provide opportunity for high quality continuing education and for synergistic networking among colleagues to enhance the standard of care provided in our local area.  In 2009, the PHVMA was officially and unanimously welcomed by the Florida Veterinary Medical Association's Executive Board as an affiliated regional veterinary medical association.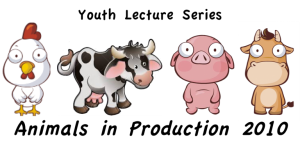 Since its creation, the PHVMA has grown in membership each year from the initial 10 Charter Members to more than 50 annual members by 2018.  Since its founding, the PHVMA has been engaged in efforts to include the community at large in veterinary medicine.  From collaborating with IFAS to produce an event series called "Animals in Production" to bring together local kids and their families with local producers and veterinarians to joining with our local Medical Reserve Corps, the PHVMA works to support veterinarians in the community.  In fact, the PHVMA's "One Health Mobile Medical Unit" collaboration with PHVMA members, the 6th Circuit Public Defender's Office, and the West Central Florida Medical Reserve Corps to provide zoonotic disease prevention to companion animals of the homeless in Pasco County was nationally recognized by the National Association of City and County Health Officials (NACCHO).

In 2011, the PHVMA led an effort to educate area responders in a One Health approach to Coastal emergencies including oil spills. Participants heard lectures and participated in wetlabs to learn how to safely and efficiently handle animals suffering from coastal emergencies.
In 2016, the PHVMA hosted the first panel of its kind in Florida to address "Critical Issues Facing Veterinary Medicine Today."  Panelists included the AVMA Vice-President, the FVMA President, and Presidents of the Pinellas and Hillsborough Veterinary Medical Associations, as well as the PHVMA President.
The PHVMA continues to seek out opportunities to better support veterinarians in the community and to better engage the public in veterinary medicine.  The PHVMA welcomes all those currently licensed veterinarians and those currently working in the veterinary medical industry to join us at our monthly meetings – come and meet your colleagues, have some good food, and raise the bar for practice in Pasco and Hernando Counties.  Please contact us at: info@phvma.com for more information.
Past Presidents of PHVMA
Jenifer Chatfield, DVM, DACZM – 2008-2016
Mara Ricci, DVM – 2017